Simarc Property Management Limited
Providing a professional, reputable and socially responsible 

service to both Leaseholders and Freeholders
Due to the ongoing coronavirus situation our offices are currently closed.  As a result we are unable to answer phone calls, process cheque payments or process any paperwork sent to our offices at the present time.  Payment of ground rent should preferably be made via our website or alternatively by phoning 020 8238 6380 option 1 to pay on our secure payment line. 
If your email is urgent please email

mailbox@simarc.co.uk

we have a skeleton staff working remotely, responding to emails on a priority basis.  Other email inboxes may not be monitored during this time.
Please also note that we are unable to offer an expedited service at this time.
What people are saying…
Due to a lack of proactive management by my solicitors, when moving house, I spoke with both Leila and Sharron to resolve a ground rent issue. Their professionalism, customer care and politeness was beyond comparison, in particular during my dealing with Sharron. This is clearly a company that prides itself on customer experience. An excellent service and my sincerest thanks for your support in helping me resolve the rent issue and push ahead with the sale of my house.

Johnnie Two-Shots


11/19/2019

I recently dealt with Andrea Williams at Simarc - I had been having issues selling my flat and needed Simarc's assistance. I have to say Andrea was so, so extremely helpful, empathetic and professional - she sorted out my issue over a period of week and always acted promptly - each time I contacted her she responded within 1- 2 hours and then acted urgently to what needed to be done to get my sale progressing. I am extremely happy with the service received from Simarc and Andrea.

Lisa Page


10/07/2019

We found Nikki Lukha at Simarc extremely helpful, we are in the final stages of selling our flat and extending the lease. Nikki has been very professional and always available to help with different questions and queries that have arisen. Thank you Nikki

David Pierson


12/12/2019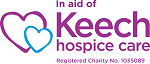 Simarc Property Management Limited is proud to support Keech Hospice Care.  For more information please visit the Keech Hospice Care website